TIPS TO CRACK IAS INTERVIEW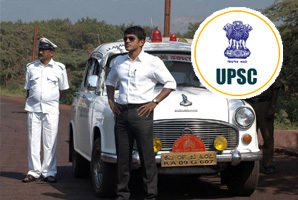 TIPS TO CRACK  IAS INTERVIEW
INTRODUCTION
IAS interview (also called the personality test) is the last hurdle which lies in the way of becoming an IAS officer. If you have cleared the prelims and mains with flying colours and could not perform well in the interview, you end up shattering your dreams. Now to become an IAS, you have to give the prelims, mains and the interview again. This makes it highly significant to crack the PERSONALITY TEST.
Here are some tips which can help you crack the interview:
Body Language and Gestures
More than anything, your body language reflects your personality. Your body language speaks of your confidence. It makes the first impression. Here are some tips you can follow to improve your body language:
Maintain eye contact while answering interview questions.
Listen to panel members very patiently. Answer patiently, not in a hurry.
Be attentive to what the interviewers are saying and respond actively.
Work on your body posture. The better your body posture, the more you look confident.
Work on your personal appearance. Come well dressed. Try to look neat and clean.
Be Confident
Be confident in front of the panel members. Try to answer each and every question but if you don't know the answer, simply say it. Don't try to fool the interviewers. They are asking the question because they know the answer. It's impossible to fool them. Remember to be confident, not overconfident.
Update yourself with Current Affairs – Read Newspaper Daily
It's very common for the interviewers to ask questions relating to the current happenings. So read newspaper and make notes of the same on a daily basis. Be up to date with the government policies, elections and upcoming events. Make sure you revise your notes before the interview.
Read your DAF
Many questions in the UPSC interview are from your Detailed Application Form. Read your DAF thoroughly. Prepare yourself for questions in the areas of education, hobbies, past work experience, services preference, etc.
Communication Skills
You may be judged on your speaking skills. Simply knowing the answer is not enough. You must know how to deliver your thoughts. Communicating fluently and effortlessly provides you an edge in the interview.
Reserve at least 15 minutes daily from your busy schedule to practice your speaking skills. Reading an english novel, watching english movies or simply talking to yourself in english can help. If possible, try to communicate in english with friends, colleagues and everyone around you.
Interview Booklets and Past Interviews
You can read interview booklets which contain questions about previous interviews as well as mock interviews can give you an idea about your upcoming interview. AAABrightAcademy provides you updated and essential booklets for boosting your performance in your personality test. Apart from this, you can find good questions on YouTube which require brains to think out of the box.
Mock Interviews
Remember to give 3 – 4 mock interviews before giving the actual one as it helps boosting up confidence. Here at AAABrightAcademy, we take mock interviews which helps improve your preparation. The interview is taken by a panel of experts and proper feedback is provided.
Ace Your Interview. GOOD LUCK !